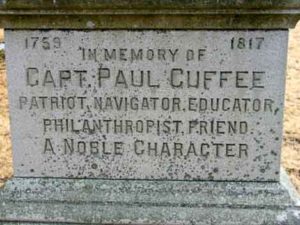 On September 16, 2017, the Westport, Dartmouth, and New Bedford Historical Societies, including the New Bedford Whaling Museum, sponsored a two-day event entitled, "Paul Cuffe: Following His Footsteps." The facilities and grounds of Westport Friends Meeting were the location of day-long displays, lectures and panel discussions over the course of the two-day event.
The links in the next section will take you related documents and to articles that were published in the Standard Times newspaper.
From the PaulCuffe.org website: "The Cuffe Bicentennial Committee established this website in order to provide a place for research and documentation about the lives of Cuff Slocum, Paul Cuffe, Michael Wainer, and their descendants and associates through the years. The Committee consisted of: Lee Blake, David Cole, Carl Cruz, Richard Gifford, Bob Harding, Jane Loos, Judy Lund, Geraldine Millham, Jenny O'Neill and Betty Slade." This site is packed with documents, photos, etchings and graphics related to the life and work of Paul Cuffe.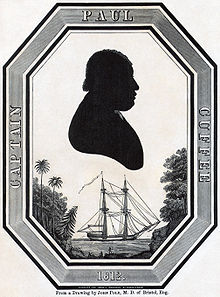 Compiled by K. Lee, Westport Friends Meeting website editor